Fishing trips
On our fishing trips there are two possible fishing spots: south of Tromsø towards Malangen or the fjords north of Tromsø. We will choose where to go based on weather conditions.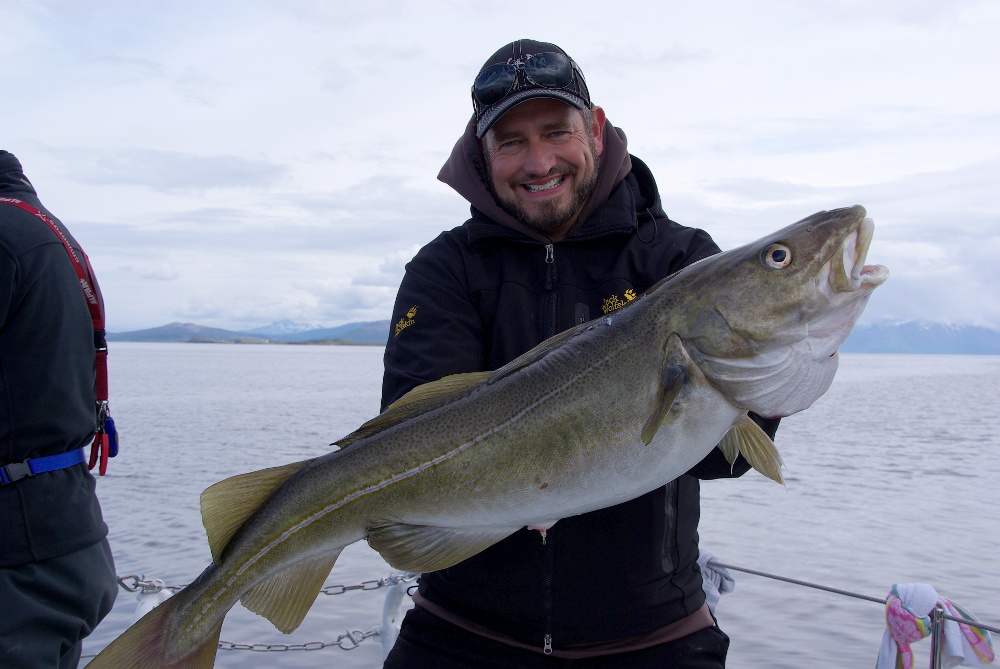 When you have caught some fish we can make it into a traditional dinner with sour cream and flatbread. The arctic sea water is so clean that we can use it as boiling water for the fish. This will give the boiled fish a perfect salty taste.
If you would rather bring your catch home with you, we will show you how to make nice fillets.
M/S Senjafjell is equipped with an advanced echo sounder for finding the best fishing spots
We will provide the fishing equipment at no extra charge
Price: adults1300 Nok / child650 Nok