M/S Senjafjell
M/S Senjafjell is a safe and comfortable vessel, built according to the strongest rules for safety at sea. Its length is 12.6 meters. It is equipped with two engines, with a combined 620 hp, giving it a cruising speed of 18-20 knots. In the combined saloon / wheelhouse you will enjoy the trip together with the captain, watch as the landscape passes by, and you can watch the navigation instruments.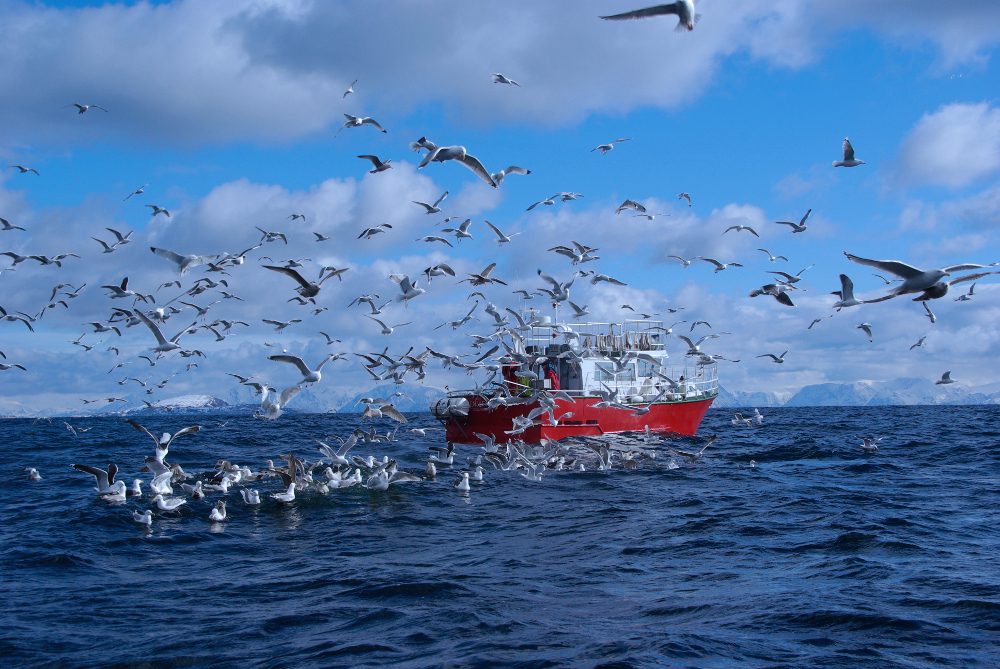 Onboard the atmosphere is warm and cozy. The boat is suitable for up to 12 persons per trip. Here you will be a member of a small group, and we will be able to take care of your individual wishes and needs.
The view from the main deck and from top of the saloon roof is fantastic. Here you will find perfect conditions for photography. It is also possible to enjoy the view in warm conditions from the saloon, while having coffee, tea and biscuits.
All our crew are experienced seafarers, from merchant navy and fishing boats, and we have all certificates according to international regulations.
Trips usually start from the floating dock by Scandic Ishavshotel
Duration 4-6 hrs
3-12 persons
Coffee, tea and biscuits are included on all our trips
We also have warm coveralls and binocular for free use